23. Hervis MOUNTAIN ATTACK
15. Jänner 2021
Covid-Measures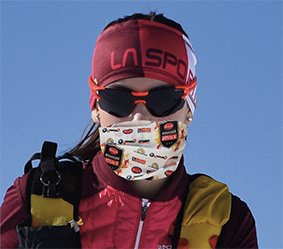 We urgently recommend using a scarf as a mouth & nose protection in the start area, in the finishtent when collecting the registration material and in the athletslounge!
With discipline and fair cooperation, we will all have a successful event!
FOR A SECURE TOGETHER*
On the day of the event and during the entire Mountain Attack

*MOUTH-/NOSE PROTECTION
Mandatory for athletes:
- When registering - pick up the start number
- In the start area / start zones
- In the participant lounge
- In the finisher tent
Recommended for viewers & fans:
- In the entire place where the distance is less than 1 m
- On the route especially checkpoints + Attack-ARENA

STARTBLOCKS
in the case of a Covid limit to 200 or 100 people. The start is divided into several blocks. (Start interval in approx. 5 minutes)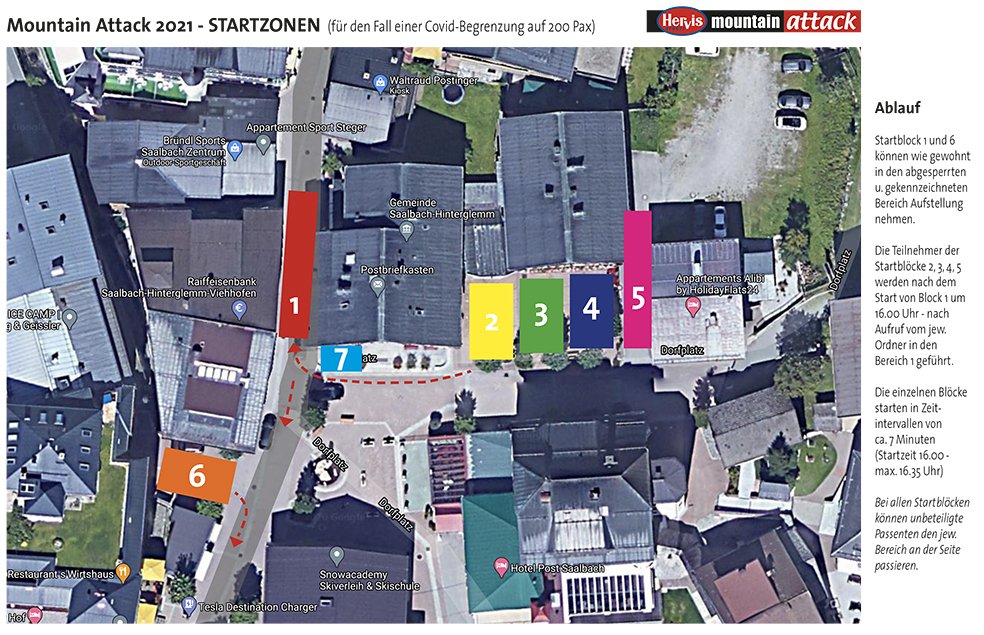 CANCELLATION OF THE EVENT
In case of an official cancellation of the Mountain Attack due to regional or national Covid 19 danger or another virus form or pandemic, 50% of the registration fee e remains with the organizer – for costs incurred up to that point, such as: productions, printing, shipping, application costs, employee fees, orders, social media and web costs, advertisements / placements, meetings, OK meetings and much more
The other 50% will be refunded to the participant as soon as possible after the account information has been announced (email information to the organizer - mail(xmsAt)mountain-attack(xmsDot)at - from the time of cancellation).
A credit for the subsequent event is not possible!