26. Hervis MOUNTAIN ATTACK
19. JAN 2024
Covid-Measures &
ID-Check
When picking up the start number
With the 05.03.2022 all measures have fallen as far as possible. The 3G proof is therefore completely omitted. For security reasons, the collection of the start number will nevertheless take place without exception in conjunction with an officially valid photo ID. In addition, the wearing of an FFP2 mask is strongly recommended at the start number collection in the Hervis Store in Saalbach, as well as in the start area of the race.
All further information about the currently valid measures can be found at https://corona-ampel.gv.at/.../regionale.../salzburg/
In the finish-area - Attack ARENA
The measures specified by the organizer (or the federal government) must be adhered to without exception. The participants agree to the measures by registering for the event. Failure to comply with the measures can lead to criminal penalties on the part of the authority.
FOR A SECURE TOGETHER*
On the day of the event and during the entire Mountain Attack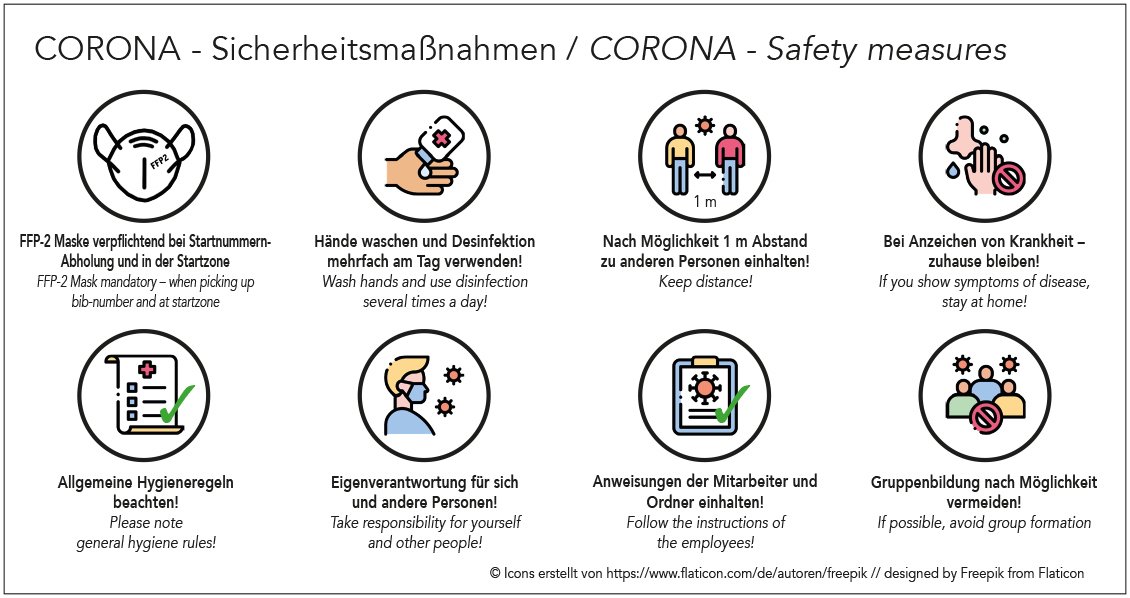 *MOUTH-/NOSE PROTECTION FFP2-Mask
Recommended for athletes:
- When registering - pick up the start number
- In the start area / start zones
- In the participant lounge
- In the finisher tent
Recommended for viewers & fans:
- In the entire place where the distance is less than 1 m
- On the route especially checkpoints + Attack-ARENA