25. Hervis MOUNTAIN ATTACK
20. JAN 2023
Race 3 - CombiNED EVALUATION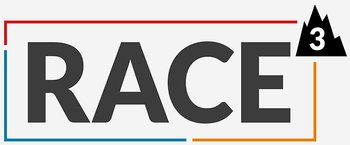 Another NEW PRODUCT for very ambitious racers is the "RACE3" combination rating: Together with the two partner events EPIC Ski TOUR and the Sella Ronda, there will be a collaboration from 2021 under the name RACE3. The times of the 3 races are added together in an overall ranking:
Mountain Attack: Time TOUR distance
Epic Ski Tour: Time EPIC Race (the first section is counted - to Palon)
Sella Ronda: time marathon
The first, second and third place will be awarded. Women and men each get the same fantastic "RACE3" material prizes. So it is worthwhile to take part in all three races !!!

Interviews
We asked some MA participants for an interview in order to give all fans, rookies and interested parties an insight into the fascination of ski-touring. Hobby athletes, semi-professionals and top international athletes reveal their very personal motives, impressions and experiences and tell us why the Mountain Attack is something very special and has rightly earned its place in the scene ...
Egger Charity
A charity project with team spirit and full commitment
As the organizer of the Hervis Mountain Attack, we are particularly proud of the Egger company's social project. For 10 years now, 100 company employees have participated in the Schattberg Race. The employees travel to Saalbach from 10 nations and 17 international plants and face the challenge, with the focus on doing sports together and the social commitment associated with it. Thomas Leissing (Group Leader Finances and Administration) donates 50 euros from his private pocket for every summit victory.
In the end, an impressive 5,000 euros are raised, which are given to charitable organizations such as the SOS Children's Village, the Red Cross, or families in need in the area. "Unfortunately, the Mountain Attack 2021 had to be canceled, but we are already looking forward to the next edition and will be at the start with double motivation," said Leissing enthusiastically.
Photo: Initiator Thomas Leissing handing the check over to Manuela Mader (SOS Children's Village) and the highly motivated Egger team!